Join the USNA Parent Club
Membership in our club is open to all families and friends of the United States Naval Academy, Appointees, Midshipmen, Graduates of the Academy, Blue and Gold Officers and anyone interested in supporting the Mission of the USNA Parent Club.
There are many benefits to becoming a member of our organization including Naval Academy insight, experience, friendship and support of our Midshipmen and one another. Benefits include: In-Touch Newsletter, Military Ball Invitation, Firstie Recognition, Birthday Gift for your Mid, Valentine's Day Box, Halloween Treats, Final Exam Cookies, Networking for your Mid, Membership in USNA Alumni Association – Texas Gulf Coast Chapter, and getting to know all of our wonderful members who share this common bond. For more information about joining, please email Tom McHugh.
Club Activities
• Five general meetings annually with refreshments and news from the Brigade
• IN*Touch newsletters
• Details and tips for important milestone events on the Yard, from I-Day to Commissioning Week
• Midshipmen birthday greetings with a gift card to a local eatery
• Valentine's Day Goodie Package sent to brighten up the Dark Ages
• Halloween Goodie Package in October
• Firstie Award Presentation and special mementos for the parents
• Annual Joint Service Academies Ball for Cadets, Midshipmen, families and guests
• Lending library of books and other materials relating to the US Military and the Academy
• Great fellowship with interesting parents of interesting young people
• Opportunities to assist Blue & Gold officers in their recruiting activities
• Opportunities to mentor new families when they join the Club
• Pool party for new Appointees to talk with Midshipmen, while Club members brief their parents, prior to Induction Day
• Spend time with people with a common interest in the Academy and Midshipmen Membership
New & Renewing Members
Membership is $40/year or $20/year for alumni parents.  A four year membership is available for $150.  A five year membership (NAPS + UNSA) is available for $170.
If you are a new member, please complete the Google form below.  If you want to renew an existing membership, please contact Tom McHugh using the link below.
For questions, please contact:
Membership chair: Tom McHugh
If you would like to apply for membership, click Membership Application.
If you are a new or existing member, please be sure your dues have been paid! If you are an existing member and pay annually, membership dues are collected in July each year. You can use the Zelle App, Venmo, pay at the meeting with credit card, or you can mail in a check by contacting Tom McHugh
.
You can make membership payments through Venmo @USNAGulfCoast or Zelle to gulfcoastparentclub@yahoo.com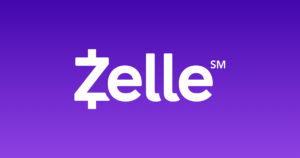 You can check the Zelle website to see if your bank is on the list to make transactions. Once you determine that your bank is on the list, follow your bank instructions. You can either pay through the app with your bank or you can pay directly from the Zelle app.
Join the USNA Alumni Association, Texas Gulf Coast Chapter
All parents of present and past midshipmen are eligible to become members in the Alumni Association. Membership is the best way to stay informed about the Naval Academy, get great benefits and help support your midshipman, both during their time at USNA and after graduation.
Join or Renew Membership for the USNA Alumni Association
All members of the parent's club have free membership in the local USNA Alumni Association chapter