USNA Parents Club of the Texas Gulf Coast
Our club serves the Houston metro region, with members from Bryan/College Station to Beaumont.
Robert Leyba
2017-18 President
And if you're not already a member – Join Our Parents Club!
Follow us on Facebook (https://www.facebook.com/USNAGCPC/).
UPCOMING EVENTS
Parents' Club Meeting – Saturday, July 21, 11:00am, St. John the Divine Episcopal Church, 2450 River Oaks Boulevard, Houston, TX 77019. We will be using the Youth Room which is located inside the main admin building (under the "Welcome" sign), upstairs to the left. Class of 2020 brings lunch. Welcome New Plebes and Parents. Parent Club Annual New Member Drive & Yearly Member Renewal.
JOINT SERVICE ACADEMY MILITARY BALL, MOODY GARDENS, DECEMBER 26, 2018
JSAMB Fundraising Goals / Donation Options
Sponsorship Opportunities:
(Donations to The United States Naval Academy Parent Club of the Texas Gulf Coast Region to be used for the 33rd Annual Joint Service Academy Military Ball)
Sponsor Levels:
Diamond Level ($10,000 or greater donation)
Platinum Level ($5,000 – $9,999 donation)
Gold Level ($2,500 – $4,999 donation)
Silver Level ($1,000 to $2,499 donation)
Friend Level (under $1,000 donation)
Grand Prize Raffle:
(Tickets sold in advance and at the event at a recommended price of $10.00 each. This is the "Grand Prize" drawing with feature items and will be held at the Ball separate from the Live Event Raffle).
Goods valued over $1500.00
Services valued over $1500.00
Live Event Raffle:
(Items raffled the evening of the Ball only. Tickets to be sold at the Ball for a price of $2.00 each or 3 for $5.00. Purchasers of these raffle tickets will be able to put their tickets in a raffle box specific to each item in the Live Event Raffle. This increases the ticket holders' chances of winning a specific item they are interested in.)
Goods under $150.00. Examples:

Store/Restaurant Gift Cards
Small Electronics
Home Items
Gift Baskets

Services under $150.00. Examples:

Spa Services
Home services
Silent Auction Items:
Custom made or one of a kind items regardless of dollar value
Single items valued over $150.00 but under $1500.00
Midshipmen and Cadet Goodie Bags:
Any item that could be included in the give-away bags
CHILL OUT BLANKET FUNDRAISER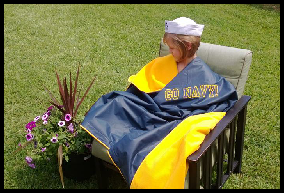 The Chill Out custom made weather-proof blankets will delight everyone on your shopping list and raise money for our Parent's Club!
AMAZON SMILE FUNDRAISER
For those of you whom are frequent Amazon.com shoppers…here is a way to help our local USNA Parents Club of the Texas Gulf Coast. Use this Amazon Smile link below when you shop, and 0.5% of every purchase is donated to the Club, which we use to support our Midshipmen. No cost to you! Just click on the link and enter your Amazon login and you should see "supporting: USNA Parents Club of the Texas Gulf Coast" below the lookup bar. Bookmark the link and use it every time you shop.
https://smile.amazon.com/ch/31-1655537